Exclusive
EXCLUSIVE: TV Night With The Kardashian Sisters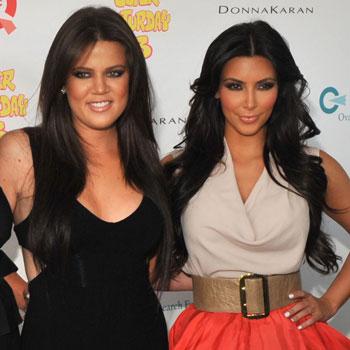 Kim and Khloe Kardashian continue to draw big audiences on the E! reality show Keeping Up With The Kardashians. But when the reality television stars get a break from their busy schedules, they unwind like the rest of us: with a favorite movie at home.
Skipping a paparazzi-ridden trip to the video rental store, Kim and Khloe stream their choice films through their Netflix accounts and RadarOnline.com has the exclusive inside look at their Netflix Instant Queue. So what movies are the ladies snuggling up to?
Article continues below advertisement
Khloe goes back to the eighties and early nineties with her Watch Instantly picks. She has 1991's fantasy dramedy Drop Dead Fred and the 1986 Rick Moranis classic Little Shop of Horrors.
Meanwhile, Kim goes for the action: she has 1996's The Rock on her list. Sean Connery and Nicholas Cage head to Alcatraz to try and save San Francisco. Who doesn't love a thriller!
RELATED STORIES: