Jon Gosselin's Gal Pal Hands Out Love Advice - Just Don't Return The Favor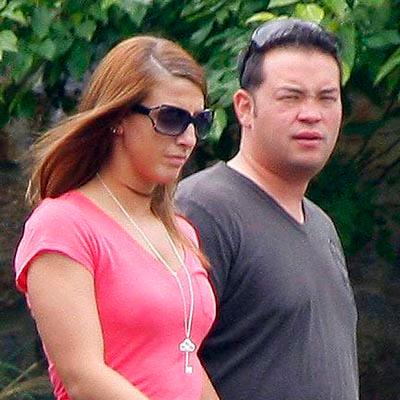 Move over, Dear Abby.
A blog penned by Jon Gosselin's latest girlfriend Ellen Ross is gaining popularity, as readers ask her for advice on how to deal with everything from wedding politics to post-breakup doldrums to school bullying - but just don't give her any advice on Jon.
"I am notorious for being able to hold my own and make excellent decisions," Ross wrote on the blog's sidebar. "I like to think that I have a pretty good head on my shoulders. So although you may think my decisions I make are good or bad, I know what's best for me, I know the truth and reality with what's going on in my life so please don't try to send me emails or comments warning me of what could happen."
Article continues below advertisement
She indirectly referenced her famous boyfriend, warning readers "this is not a site to discuss my relationship and critique it.
"I am happy with where I am in life and for those that choose not to support me, that is your choice and it's fine with me," Ross wrote. "But for the record, I am perfectly happy with my decisions up to this point and I have absolutely NO regrets. I appreciate everyone's support and I would love to be friendly with everyone that supports me."