Jasmine Waltz Awfully Chummy With Ex Doug Reinhardt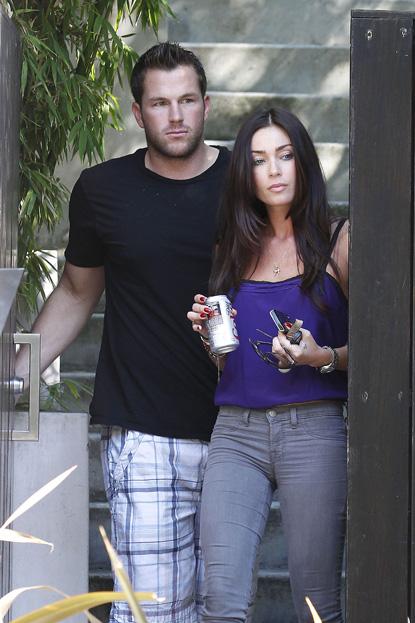 Hollywood's six degrees of separation were in full force Wednesday, as David Arquette's "once, maybe twice" lover Jasmine Waltz met up with her ex Doug Reinhardt at his Hollywood, California home, and RadarOnline.com has the picture for you.
As we previously reported, Waltz, a 28-year-old bartender, is the woman Arquette indirectly named as his paramour in the wake of his breakup with wife Courteney Cox.
Article continues below advertisement
Besides the Scream star, Waltz has been romantically liked to Ryan Seacrest, Jesse McCartney and Reinhardt, who is Paris Hilton's ex.
Arquette told Howard Stern Tuesday he wasn't living with Waltz, "but I did have sex with her one time, maybe twice."
He told Stern he wasn't sure if Waltz had sold the story to the tabloids, but he said it was irrelevant anyway. He noted that she'd texted him in confusion as word spread of their involvement. She's reportedly peeved at her perceived role in the unfolding break-up.