It's No Bull - Tom Cruise Under Fire For Rodeo Movie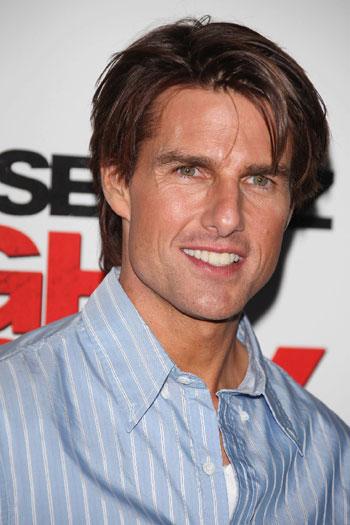 An animal protection group SHARK (Showing Animals Respect And Kindness) wants Tom Cruise to reject the part of a rodeo champion in the planned movie Paper Wings, RadarOnline.com has learned.
Cruise – who is currently filming Mission Impossible 4 in Prague – has been linked to Sony Pictures rodeo-driven love story alongside Reese Witherspoon. Gabriele Muccino is also attached as director.
But SHARK has called upon the superstar not to take the part in the movie. The group has documented video evidence of animal abuse at hundreds of rodeos across the country from New Jersey to California.
Article continues below advertisement
Hindi said, "I've heard the cries of baby calves as their bones shatter after being thrashed and battered by animal cowards pretending to be cowboys.
"I've seen the blood of horses who were beaten and tortured at rodeos and watched the violent deaths of many animals who could not survive the ferocious brutality inflicted upon them.
"For Cruise to whitewash rodeo cruelty, to lend his name and star power to promote the lie that rodeos care about animals when in fact they destroy them, would be an unforgivable offense against the actual truth."
Article continues below advertisement
SHARK's videos have received over 13 million hits on YouTube, and they claim that this alone should persuade Cruise not to do Paper Wings.
In the movie, Cruise would play a rodeo champ while Witherspoon would be the country singer with whom he falls in love.
But it remains to be seen if the protest group can persuade him NOT to take the role.
Related Stories:
Katie Holmes and Tom Cruise Hit Premiere