'Hiccup Girl' Charged With First-Degree Felony Murder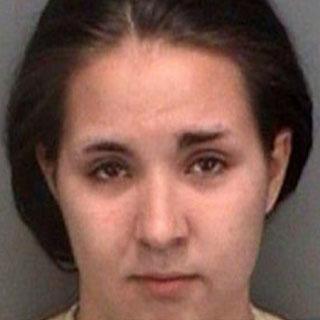 Jennifer Mee, the teen who made headlines three years ago for her devastating battle with hiccups, is making headlines again for all the wrong reasons: The 19-year-old was arrested Sunday along with with two others, RadarOnline.com has learned, in connection with the fatal shooting of a man during a botched robbery attempt in St. Petersburg, Florida.
EXCLUSIVE DOCUMENT: Read The Police Report
According to St. Petersburg Police Sgt. T.A. Skinner, "Jennifer Mee lured the victim to the address... and Laron Raiford and Lamont Newton robbed him at gunpoint and took miscellaneous items from his person. All three suspects admitted to their involvement and were charged with 1st degree felony murder."
Article continues below advertisement
An arrest affidavit reveals that a .38-caliber revolver was used in the attack, in which the victim -- who we've learned is 22-year-old Shannon Griffin --"received three gunshot wounds to the chest and one gunshot wound to the shoulder."
EXCLUSIVE PHOTO: The Smiling Mug Shot Of TV's 'Raising Sextuplets' Dad
Mee was held in custody without bond as of early Monday.
Mee's hiccup problems, which were eventually cured, landed her multiple appearances on The Today Show.