George Michael Arrested On Pot Charges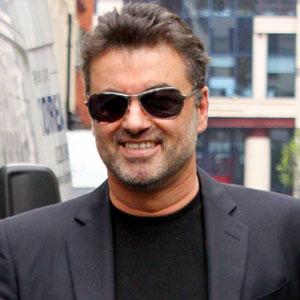 You've got to have faith -- and you've got to have a designated driver.
Pop icon George Michael was arrested Thursday in London in connection with possession of cannabis and driving while "unfit through drink or drugs," RadarOnline.com has learned.
The Father Figure singer, 47, was subsequently released on bail.
Michael -- who shot to international fame in the 1980s as a member of the duo WHAM! with Andrew Ridgeley -- has had numerous run-ins with the law.
Article continues below advertisement
Just last month, he crashed his car into a building in Hampstead, North London, and was charged with driving under the influence.
George Michael Busted On Suspected DUI
In 2008, the star was arrested after being caught in a public toilet in possession of crack cocaine and marijuana.
The previous year - in 2007 -  Michael was arrested in the UK connection with "unfit driving through tiredness and prescription medication," which got him a two-year ban from the road.  
But perhaps, without a doubt, his most infamous arrest came in 1998 in Beverly Hills when he was busted for sex from an undercover police officer in a public restroom.
He's due to answer to the latest charges August 24 at London's Highbury Corner Magistrates Court.