Gosselin Twins Mady And Cara Turn 10-Years-Old!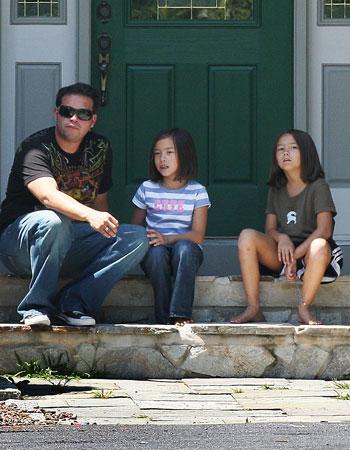 Twins Mady and Cara Gosselin celebrate their 10th birthday Friday and proud papa, Jon Gosselin, took to Twitter to give his precious girls a big birthday shout-out, RadarOnline.com has learned.
"Happy Birthday to my beautiful girls, Mady and Cara. I can't believe they are in the double digits now!" Jon tweeted.
On Thursday, the twins celebrated their big day with their father who took them to Olive Garden and the mall at the request of his adorable daughters.
Article continues below advertisement
Jon tweeted about his evening with the girls, "Just dropped my birthday girls off after a really fun night together. I asked them what they wanted to do for their birthday and they said the mall and Olive Garden. So that's what we did!"
For Jon and Kate Gosselin, celebrating the kids' birthdays has become a bit of a challenge since the reality TV stars filed for divorce in June 2009.
The divorce was granted in December 2009, giving Kate primary custody of the children.
It's been over a year since their marriage began to crumble in front of the world and Kate and Jon both acknowledge there have been difficult moments.
Who could forget that bitter fight last year when the estranged couple feuded in front of the kids? Kate had to call the police to get things settled down. Luckily, no one was arrested.
Fast forward to today, and things are looking much better for the two – but not without a few hiccups here and there.