Exclusive
EXCLUSIVE: Wedding Ring Doesn't Mean Marriage - But Drew Still Carey-ed Away With Fiancé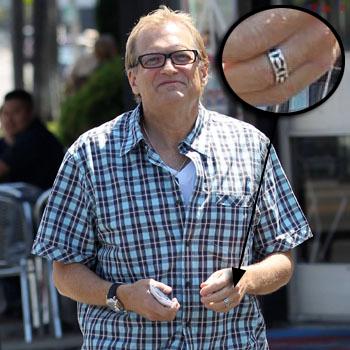 She might have put a ring on it, but Drew Carey hasn't walked down the aisle, at least not yet.
Drew has been hosting The Price Is Right wearing what looks to be a wedding band - a sparking big buzz that prompted speculation that he had married long-time fiancé Nicole Jaracz.
But according to Nicole's mother, Saundra Jaracz, Drew's bling is just a cute commitment between the couple.
"No, they're not married," she said. "He had a wedding ring on, that my daughter gave him, but they're not married.
Article continues below advertisement
Saundra joked, "Well, at least I'm not aware of it!"
Drew proposed to Nicole, a culinary school graduate, three years ago Saturday, on October 9, 2007.
Despite still going strong, no date has been set, according to the funnyman's future mother-in-law.
"All I know is that my daughter bought the ring for him as a gift and she sports a hefty rock too, but they're not married," Nicole's mom admitted.
And the happy couple isn't rushing into things.