Exclusive
EXCLUSIVE: Shaq's 'Henchman' Denies Harassing Mistress As Damning New Evidence Emerges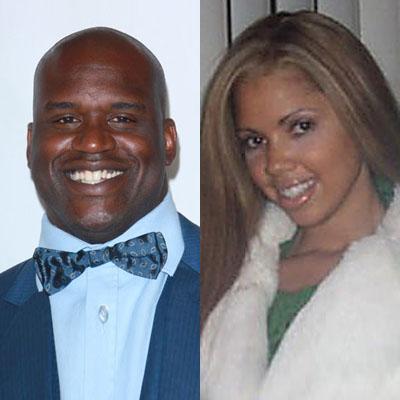 Justin Zormelo, the man Shaquille O'Neal allegedly hired to harass his mistress Vanessa Lopez, is lashing out at the claims, calling them "untrue".
As RadarOnline.com reported, Lopez, who is represented by famed attorney Gloria Allred, filed an amended harassment lawsuit against Shaq in Orange County, Florida in which she named Zormelo as the man O'Neal hired to send her harassing voicemails and text messages.
Article continues below advertisement
In an email to RadarOnline.com on Thursday, Zormelo denied any involvement with O'Neal or Lopez.
"The allegations are completely untrue. I have never spoken to that woman, nor threatened her. The information released has no merit," he wrote.
However, RadarOnline.com has uncovered some damning new evidence that could shoot down Zormelo's denial.
In the email sent to RadarOnline.com, Zormelo included his cell phone number, which happens to match identically with the cell number in a text message we've verified as being between Shaq and another party.
Read The Text Message Here
In that text message, dated October, 2009, Shaq includes Lopez's cell number with the message, "dis is da numba shut dat bi*ch up!"
The person matching Zormelo's cell number writes back, "Consider it done famo."
In her lawsuit, Lopez alleges that Zormelo flew to Orlando, Florida, specifically to scare and threaten her after her five-year affair with O'Neal went south.
According to the court papers, Shaq hired Zormelo to do so after she threatened to tell his wife Shaunie about their affair.
Article continues below advertisement
She claims Zormelo even indentified himself on one of the calls she received from Orlando's airport on October 1, 2009.
"I can tell you write now that Shaq probably woke up this morning, read the stories about him online and started panicking," Shawn Darling, Shaq's former employee who also has a lawsuit pending against the NBA star, told RadarOnline.com.
"He probably thought, 'I can't call RadarOnline.com myself so I'll make Justin do it.
"This is Shaq's problem. He gets himself into trouble and then he digs an even deeper hole trying to get out of it.
"Justin is burying himself by denying he had anything to do with harassing Vanessa Lopez.
"The same number that he emailed you is the same one on Vanessa's phone bill in Gloria Allred's file."
RELATED STORIES:
Exclusive: Shaq Calls Hacking Lawsuit "Complete And Utter Fabrication"