Exclusive
EXCLUSIVE: See Spencer Pratt's New Film Here Friday! Click Here For A Clip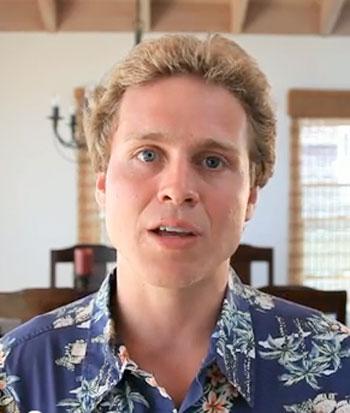 When you think of boobs and lifeguards, cigarettes and guns don't usually enter that picture but leave it to Spencer Pratt to shake things up. RadarOnline.com has an exclusive clip from his film and exclusive details from Pratt himself.
Watch The Video For The Exclusive Sneak Peak.
The film Tower 69: Malibu Beach Patrol Beach Featuring 3D Boobs is going to be released for free on YouTube, though fans can get an exclusive first look at the entire film at RadarOnline.com on Friday, October 14.
Article continues below advertisement
While former trailers for the film show normal beach scenes of hot girls in small bathing suits, the latest clip from the film given to RadarOnline.com exclusively features a mustached man holding a gun. As the camera zooms in on the agitated man smoking a cigarette and muttering, chilling music plays in the background.
"I really wanted to give back to my fans, and release the film for free on YouTube seemed like the perfect way to do it," Spencer said about the unique marketing of the film. "It's surprisingly avant-garde with an early 1960s cinema-verite flavor. And boobs. I hope it surprises and enlightens. Also boobs."
A source close to the production hints that the movie will be unpredictable and unlike anything out there. "He always does the unexpected and this movie is unexpected, and so is the way it's being released," he said.
"He decided he wanted it out as soon as possible and in Spencer Pratt style released it immediately."
Spencer joked that his next project would follow in the footsteps of another Hollywood kingpin, namely James Cameron: "I've got this amazing idea about a disabled war vet who visits an alien planet, becomes a purple alien, and falls in love with the purple alien princess. It's basically a total rip of of Pocahontas, and how the internet is an alien god. Wait - someone already did that?!"