Speidi Divorce Called Off: Heidi Not Heading For The Hills, After All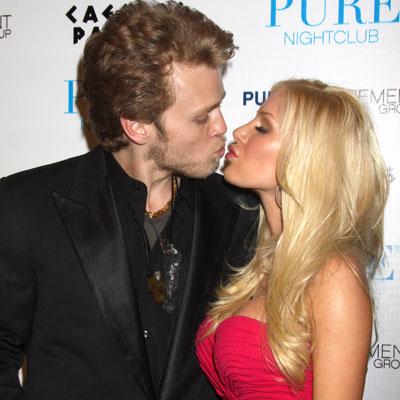 Article continues below advertisement
EXCLUSIVE DOCUMENTS: Read Heidi's Petition To End Divorce Proceedings
Montag, 24, filed for legal separation from Pratt, 27, June 8 in a Santa Monica, California courtroom, as she stated in her petition the pair had "irreconcilable differences."
More than a month later, on July 30, Montag was back in court again, this time filing for divorce less than a year-and-a-half after their April 25, 2009 wedding.
This summer, Montag went through some very tough times, including pain from her multiple cosmetic procedures and the death of her trusted plastic surgeon, Dr. Frank Ryan.
After Pratt publicly apologized to Montag earlier this month, the blonde reality TV star warmed back up to her always-controversial beau soon thereafter, when he was held by authorities September 11 after Costa Rican airport officials found two handguns in his luggage.
Montag stood by her man during the incident, telling the AP that the experience changed her perspective on remaining Pratt's wife.
"As far as I'm concerned, the last thing in the world after everything we have just been through is to go through with this divorce," Montag wrote. "But we are just taking life second by second."