VIDEO: Tower 69: Malibu Beach Patrol - Spencer Releases Trailer For So-Called Film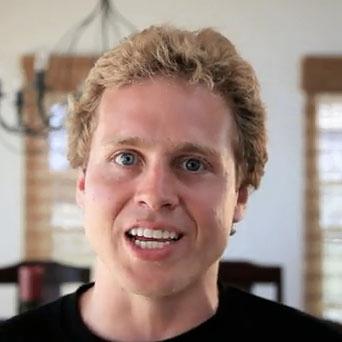 Watch-out James Cameron, Clint Eastwood and Steven Spielberg! Former reality TV goofball Spencer Pratt has released the trailer for his first 'feature' film Tower 69: Malibu Beach Patrol.
But unlike Cameron and Company, Pratt's Baywatch style spoof (assuming this isn't another 'Spencer prank' ) doesn't boast big name stars like Angelina Jolie or Leonardo DiCaprio. Instead, he's gone for a bunch of his pals, and given the lead role to his bodyguard Cougar Zank.
Article continues below advertisement
And there's no sign in the 'trailer' of his wife Heidi Montag, of course, if you believe the couple, they were 'estranged' at the time.
Watch the video on RadarOnline.com
RadarOnline.com recently revealed how Spencer and Heidi are currently living at one of his mother's beach homes because of cash troubles.
He recently shaved off his straggly beard as the on/off couple seemed to have patched up their so-called differences after taking a trip to Costa Rica together.
They were also recently photographed kissing on Heidi's 24th birthday in Santa Barbara, CA.
Earlier this summer, Montag filmed a cameo role in Adam Sandler's movie Just Go With It which also stars Nicole Kidman and Jennifer Aniston.
It was her first big-screen appearance and maybe she thinks it's best not to get involved in her husband's wacky directorial debut Tower 69: Malibu Beach Patrol.
And after seeing the trailer maybe that's a smart career move on Heidi's behalf - because it looks like Tower 69 could be set to clean-up and next year's Razzies awards if it ever gets released!