Exclusive
EXCLUSIVE: Randy & Evi Quaid's Bail Increased To $500,000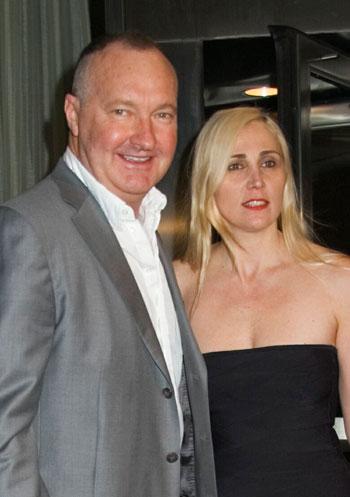 Randy and Evi Quaid have been arrested and detained in Canada and RadarOnline.com has learned that a Santa Barbara court, where the couple failed to show up for a hearing regarding various charges, has increased their bail at $500,000 at the request of the Santa Barbara district attorney's office.
The request was brought forth Friday morning.
"The Santa Barbara district attorney requested an increase in their bail regarding the bench warrant from $50,000.00 to $500,000.00 to assure that the couple will appear in court," a spokesperson for the Santa Barbara District Attorney's Office told RadarOnline.com exclusively.
Article continues below advertisement
As RadarOnline.com reported, the Quaids skipped out on a court-ordered hearing in Santa Barbara, Calif., on Monday relating to felony burglary charges and misdemeanor counts for allegedly moving back into and vandalizing a home they once owned.
At the time, the judge issued bench warrants in the amount of $50,000 each.
The couple were slated to appear at an Immigration Refugee Board detention review on Friday afternoon.