Exclusive
BREAKING NEWS: Randi & Evi Quaid Blow Off Court Again; Judge Issues Arrest Warrants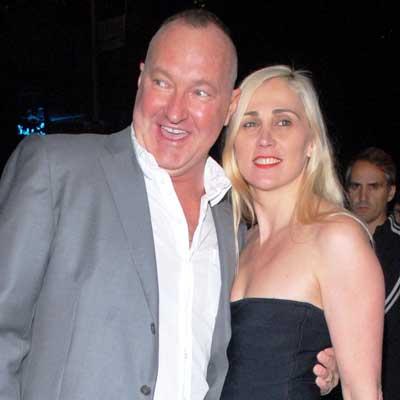 At least they're consistent.
Randy and Evi Quaid once again skipped a mandatory court hearing monday, and Santa Barbara Judge Donna Geck issued a warrant for their arrest, saying, "they have a history of doing this," RadarOnline.com has learned.
Deputy District Attorney Anthony Davis told the court, "It wasn't until bail was set at $100,000 that they finally showed. The 'People' are asking to increase bail to get the Quaids here. We ask that you raise it to $100,000. $20,000 doesn't seem to do anything to get them here."
Article continues below advertisement
In lieu of their absence, attorney Robert Sanger appeared on behalf of the Quaids.
Sanger told Judge Geck that he was only there to assist in getting the matter started. He said he had not been officially retained by the Quaids as counsel.
The judge said she was "concerned" about their failure to appear, and raised their bail to $50,000 each.
EXCLUSIVE DOCUMENTS: Read the Court Papers Against Evi
The judge ordered the couple to appear in court on Tuesday, October 26 at 8:30 a.m. local time.
Meanwhile, Evi is also in violation of her prior probation on another charge because of her latest arrest. That matter will be addressed on October 26 as well.
As RadarOnline.com was first to report last Friday, the bizarre couple was charged with "felony vandalism exceeding $400 and a misdemeanor of unauthorized entry of a dwelling house", according to a spokesperson from the District Attorney's Office in Santa Barbara.
MORE ON:
hollywood happenings
Article continues below advertisement
Additionally, Evi picked up a second misdemeanor for "resisting obstruct delay of peace officer or EMT (emergency medical technician)."
EXCLUSIVE: Randy & Evi Quaid In New House War - Same Squat, Different Spot
In September, the Quaids were arrested for squatting in the guest home of a Santa Barbara homeowner. When deputies arrived on the scene, the Quaids insisted the home belonged to them. It did, but years ago. It actually has changed hands twice since then. The current owner purchased the residence in 2007.