Exclusive
EXCLUSIVE: Randy And Evi Quaid Post $500,000 Bail In Santa Barbara, Released In Canada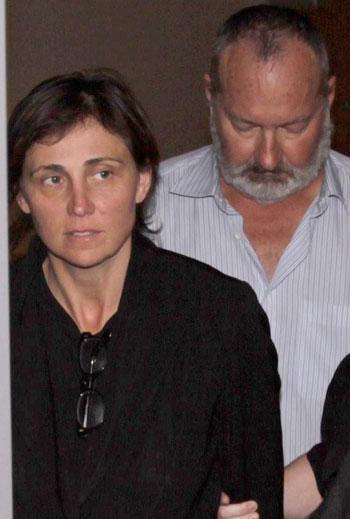 Actor Randy Quaid and wife Evi were released from custody in Canada Wednesday following an immigration and Refugee Board Hearing and have posted bail in Santa Barbara to secure their appearance in court next week, RadarOnline.com has exclusively learned.
"Mrs. Quaid has received an unconditional release and...she is no longer in detention..." Canada Boarder Services Agency confirmed to RadarOnline.com.
Article continues below advertisement
Mr. Quaid was also released after 6 days of being held in an airport immigration holding facility. He is being declared eligible to proceed with his refugee claim.
"The Canada Border Services Agency can confirm that it has withdrawn a request for an admissibility hearing for Mrs. Quaid as she is a prima facie Canadian Citizen."
The Quaids were arrested last week after trying to cross the US border into Canada. They reportedly told Canadian officials they are afraid for their lives because someone has been murdering Hollywood actors, like friends Heath Ledger and David Carradine.
MORE ON:
Celebrity Justice
The wacky couple was scheduled to appear last week in a Santa Barbara courtroom on felony vandalism charges relating to their arrest for illegal squatting but were a "no-show" at the hearing.
Their failure to appear prompted a judge to issue $50,000.00 warrants for their arrest which were later increased to $500,000.00 at the request of the Santa Barbara District Attorney's office.
"The couple posted the $500,000.00 bail Wednesday, securing their appearance in court on November 2," Lee Carter, of the Santa Barbara District Attorney's office tells RadarOnline.com