EXCLUSIVE: OC Real Housewife Vicki Gunvalson To Be Released From Hospital Friday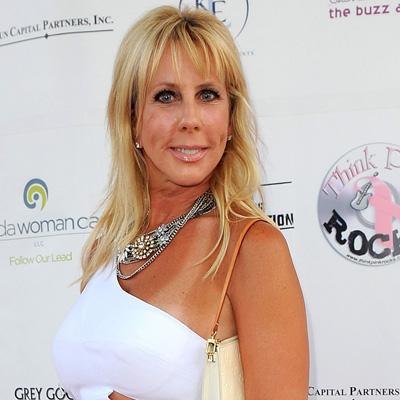 Real Housewives of Orange County star Vicki Gunvalson will be released from hospital Friday after an over-night stay, RadarOnline.com has exclusively learned.
The reality TV star was hospitalized on Thursday for what was thought to be internal bleeding, but after undergoing a series of tests at an un-named hospital doctors are confident that she will be okay.
Her friend and former Real Housewife cast member, Jeana Keough, exclusively told RadarOnline.com: "I think it was stress related. I was told that Vicki was resting comfortably after under-going a series of tests.
Article continues below advertisement
"Her daughter, who is also a nurse, was with her mom and it looks like it was just anxiety that she was suffering from.
"Obviously it is never a good thing to be taken to hospital, but Vicki will be released this morning. We all hope she will be feeling better soon.
"She has been under a lot of pressure recently."
The mother of two grown kids Gunvalson hit the headlines recently after she filed for a divorce from her husband Donn last week.