Exclusive
EXCLUSIVE: Michael Lohan Dismisses Rumors That He's Back With Kate Major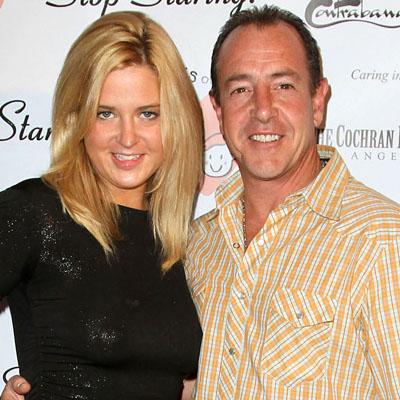 Michael Lohan was snapped looking very much in love with his former fiancée, Kate Major at a Locks of Love charity event on Wednesday causing speculation that the pair had rekindled their romance.
But the Lohan patriarch tells RadarOnline.com exclusively there was a perfectly reasonable explanation for their reunion.
"My dad had cancer, her mom had cancer, and unlike a lot of people, she and I are able to get past former discourse in our lives."
Article continues below advertisement
RadarOnline.com reported that Major and Lohan were acting very cozy inside the party on Wednesday night and a witness inside even said they were spotted making out.
"There was no kissing!" Lohan laughed. "Kate is doing well on her own, I'm proud of her and I am confident that it will continue."
RELATED STORIES:
Michael Lohan And Kate Major Back Together, Spotted Making Out At Party