Exclusive
EXCLUSIVE: Lindsay's Parents Heading For Showdown At Rehab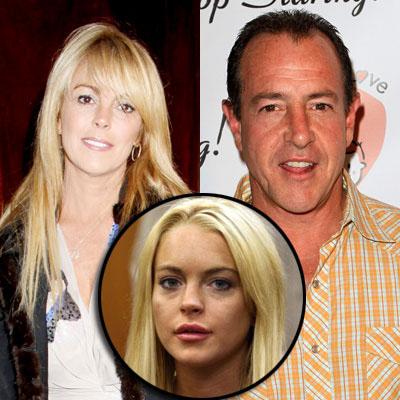 There's drama in the desert.
Both Michael and Dina Lohan are in the Palm Springs area as Dina prepares to visit daughter Lindsay at the Betty Ford Center on Monday, which is visiting day for Lindsay.
Michael is not invited to visit and Lindsay wants him to stay away. Dina also wants him to stay away.
But that doesn't mean he's going to stay away.
The war between Dina and Michael is growing more intense by the minute, sources tell RadarOnline.com.
Article continues below advertisement
"I'm telling you it's going to be trouble," one source told RadarOnline.com about both Michael and Dina being near the Rancho Mirage, Calif. rehab.
Dina and Michael have been trading accusations and insults and a rapid pace in record days and Michael has hinted that he'll pull a stunt to get into Betty Ford to see Lindsay.
Our source, who knows both Dina and Michael, says the situation has reached a critical point.
"At this point it's become so bad between the two of them that I think they both need help," the source told RadarOnline.com. "If they don't both sit down with a professional and work their issues out, someone's going to end up in a ditch."
Dina traveled to the Betty Ford Center area with a friend. She is on the list to visit Lindsay.
Michael is not on the list, but he's still in the vicinity and no one wants to see a confrontation between Dina and Michael.