Exclusive
EXCLUSIVE: Dina Lohan Says Michael Lohan Is 'Not Good For Lindsay's Mental Health'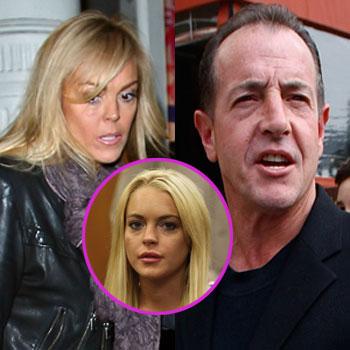 Dina Lohan is finally addressing why she does not want to involve her ex Michael Lohan in family therapy- something he has been begging for since their daughter Lindsay went to rehab. In an exclusive interview with RadarOnline.com, Dina says Michael has used up all of his chances to reconcile with their children.
"We have given him chance after chance after chance," she told RadarOnline.com. "And at this point, it's not lucrative to Lindsay's mental health to participate at family week or in family therapy."
Article continues below advertisement
Dina made note of Michael's stints in jail, alluded to a recent report that he tried to sell pages of Lindsay's diary from her 2007 stay at Cirque Lodge and pointed to Michael's past issues of falling behind in child support.
"I think the facts speak for themselves," she said. "And the facts are that there are many, many reasons why we don't feel he should be involved in family therapy."
As RadarOnline.com reported exclusively, Michael has done nothing but repeatedly beg Dina to get Lindsay family therapy that involves both her parents.