EXCLUSIVE: Brooke Burke Responds To Lawsuit - It's Ridiculous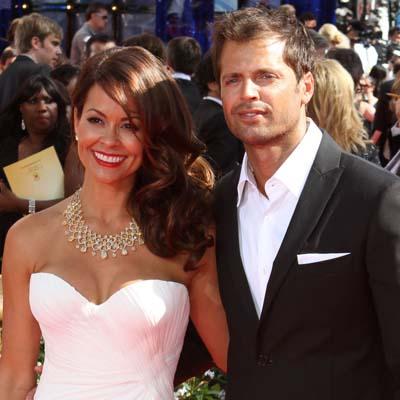 Dancing With The Stars co-host Brooke Burke isn't dancing around allegations she and her long-time beau David Charvet knowingly purchased stolen appliances at a great discount.
As RadarOnline.com was first to report, Burke and Charvet are named in a lawsuit which accuses them of buying $70,000 worth of 'hot' appliances for their Malibu home in 2007 from EuroConcepts, a high-end Los Angeles design showroom, headquartered inside the Pacific Design Center.
Article continues below advertisement
In a statement sent to RadarOnline.com, Burke's attorney Marty Singer - who did not represent Burke in the lawsuit - adamantly denies the allegations against his client.
"The lawsuit filed by Euroconcepts against Brooke Burke and David Charvet is absolutely ridiculous and frivolous. All of the items purchased by David Charvet have been fully paid for. Brooke Burke never dealt directly with Euroconcepts. All of their invoices were sent directly in the name of David Charvet. Most of the invoices refer to items that were never delivered to Mr. Charvet or Ms. Burke...
"Euroconcepts' problem is not the 30 customers who paid for the merchandise that was actually delivered to them and paid for by those customers, including David Charvet, but Euroconcepts had an employee who allegedly stole money from them who has been arrested by the Beverly Hills Police Department and faces criminal liability. The more than 30 defendants include innocent homeowners, contractors and others who had no knowledge of any wrongful conduct by Ms. Halaby. Realizing that Euroconcepts has no viable claim against either David Charvet or Brooke Burke, one of their owners, Daniel Elihu was removed during Brooke Burke's deposition after he threatened to release the videotape of the deposition to the media as a way to harass Ms. Burke into paying money to him.