Exclusive
EXCLUSIVE: Bachelor Pad Winner Spending Prize Check On Publishing Book - The Man Code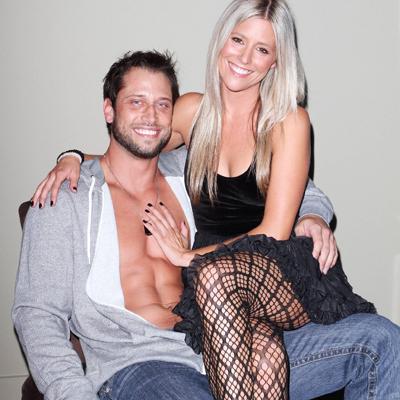 Lucky Bachelor Pad winners Dave Good and Natalie Getz split the whopping loot of $250,000 and RadarOnline.com has learned exclusively how the fortunate pair will be spending what is left of their hard earned cash - after taxes, of course.
Reality TV's Sexiest Bachelorettes
"You think they would each take their $125,000 and run, but they immediately had to pay $35,000 in taxes, which left them each with $90,000," said our source of the big winners.
Article continues below advertisement
The sexy couple split just before the final taping of the matchmaking game show and have each made their own plans.
"Dave is going to use a large chunk of the money towards publishing his new book The Man Code," pal and Bachlorette winner Jesse Csinscak said of the handsome reality star.
EXCLUSIVE VIDEO: Bachelor Pad Babe Says Bye To Blonde!
"He's an alpha male and never sugar coats his opinion on how men should act," said Jesse about Dave, who called out Juan Barbieri, on Jillian Harris' season of the Bachelorette, for dumping out his shot of alcohol in the bushes while the other male contestants weren't watching.
"There's a certain code among guys that they should follow and Dave is going to share them in his new book."
EXCLUSIVE VIDEO: Jesse Csincsak's Bachelor Party The Night Before His Vegas Wedding
Natalie plans to spend some of her money repaying college loans and then starting her own business.
"She has always been really interested in working in the fashion industry and now that she's in L.A. she plans to start her own celebrity stylist firm."