EXCLUSIVE: Alleged Tiger Sex Tape One Step Closer To Becoming Public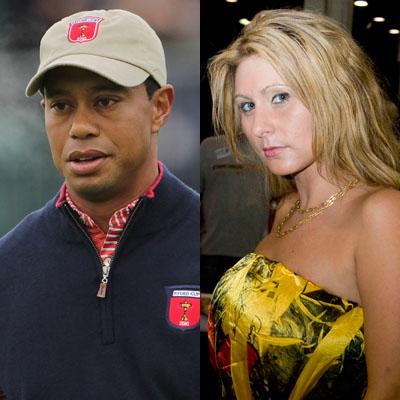 Adult film actress Devon James - also known as one of Tiger Woods many mistresses - started taking pre-orders on Friday for a sex tape she claims to have made with the golf superstar, RadarOnline.com has learned, even though there's no proof that any sex tape even exists.
On a Web site dubbed TigerTapexxx.com, you can order the disc, titled simply, Tiger Woods & Devon James Sex Tape, for $39.95 plus tax. The disc comes with an autographs 8x10 photo of Devon James, and is expected to ship out by November 15, according to the Web site.
Article continues below advertisement
Despite James' claims that the tape is real, not everyone believes it.
"It can't be authentic, because the tape does not exist," Gina Rodriguez, James' former manager, told RadarOnline.com exclusively last week. "This is definitely a scam and I would advise anyone thinking of buying it to not send sending in your money for pre-order, because the tape does not exist and if they have a tape, it's not Tiger."