Dane Cook's Half-Brother Sentenced For Embezzling From Comic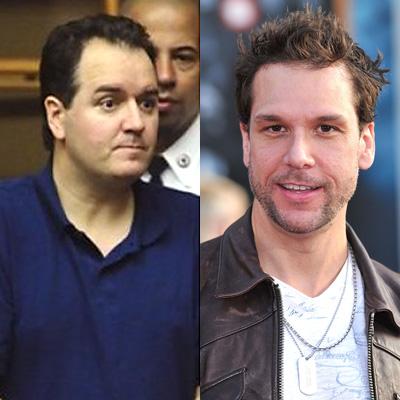 Comedian Dane Cook's half-brother and ex-business manager Darryl McCauley was sentenced to at least five years behind bars in a Massachusetts court Wednesday for embezzling millions of dollars from his famous brother from 2004 until 2008, RadarOnline.com has learned.
McCauley had pleaded guilty to to 27 counts of larceny over $250, three counts of forgery, embezzlement, and more, according to prosecutors; he will serve five to six years in custody, and be on probation for 10 years thereafter.
Article continues below advertisement
"For several years, Mr. McCauley abused his position as a family member to gain Mr. Cook's trust, and stole millions of dollars for his own personal gain,'' Massachusetts Attorney General Martha Coakley said following the sentence being handed down. "We hope that today's sentence will act as a deterrent, and our office will continue to investigate and prosecute these cases.''
McCauley had been working closely with Cook from the early 90s until late 2008.
Ever the comic, Cook was -- ironically -- cracking jokes about celebs in the news on his Twitter page Wednesday.
"I'm thinking of leveling my home & rebuilding. Can anyone recommend a demolition company, construction crew or what Jasmine Waltz charges?" he wrote, adding "I'm thinking my date night with the Arquettes and Aguileras has been cancelled for this evening."
RELATED STORIES: