CBS News Reporter Howard Arenstein Busted For Growing Pot At His DC House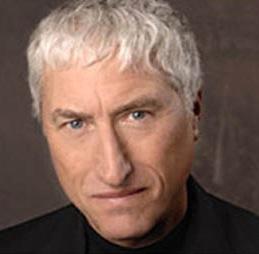 Award-winning CBS Radio News Correspondent and Radio Bureau Manager Howard Arenstein was arrested in D.C. Saturday, RadarOnline.com has learned. He was busted along with his wife, newspaper reporter Orly Azoulay, for possession of pot with intent to distribute.
The couple was found to have 11 marijuana plants, averaging 8 ft. tall each, growing in the backyard of their home in Washington's posh Georgetown neighborhood. Each plant could produce a pound of pot, cops estimate.
Article continues below advertisement
The news comes as a shock to the couple's friends. Arenstein is a respected newsman who covered major events like the September 11 terrorist attacks and the DC sniper. He has twice been awarded the prestigious Edward R. Murrow award. His wife is a correspondent for one of the largest newspapers in Israel.
Drug paraphernalia was also found inside the home, the Metropolitan Police Department has confirmed. An anonymous tip led the cops to the bust.