Exclusive
EXCLUSIVE: Lindsay Lohan Will Plead With Judge To Remain In Rehab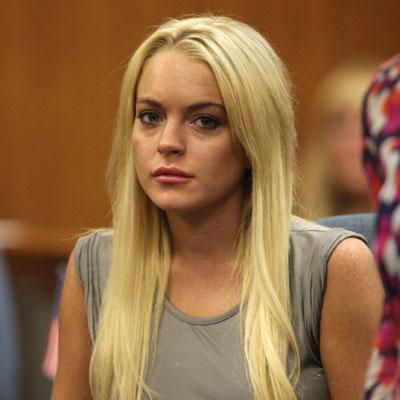 With a probation violation hearing scheduled for October 22, Lindsay Lohan's treatment team is recommending the actress stay in rehab for at least forty five days and may request that any jail time be at least deferred until her treatment is finished, a source close to the situation told RadarOnline.com.
"Lindsay is still being assessed by her treatment team but the team is saying that she should spend at least 45 days getting in-patient treatment. It's going to take her body at least 30 days to get the substances out of her system," the source said.
Article continues below advertisement
"Her body needs to do a lot of healing, and the doctors want to treat her after the remnants of the drug use have left her body. The real work begins after that has occurred, and that is when progress begins to happen."
The October 22 hearing would fall right in the middle of Lindsay's treatment.
"Lindsay is required to be at the hearing. She will be there. She will be escorted by at least one person from the rehab facility to make sure she doesn't stray. It's likely that a member of Lindsay's treatment team will also be called to testify. At that point, if Lindsay is making improvements, Lindsay's team would ask Judge Fox to not put her in jail at all, or defer her sentence until she is finished with her in-patient treatment," the source added.
Lindsay will get credit for one day served because of the time she spent behind bars last week after Judge Fox revoked her probation. The reality of jail overcrowding in Los Angeles dictates that someone sentenced to 30 days, and considered a low level offender like Lindsay, would serve only 25% of the 30 day sentence, which would be about 5-6 days.
"The fact is jail doesn't scare Lindsay. Before she did her time earlier this summer, she was petrified. Having spent time behind bars, it doesn't have that effect on her. Jail isn't a deterrent for her, period," the insider said.