Exclusive
EXCLUSIVE: Paris Hilton To Begin Court-Ordered Community Service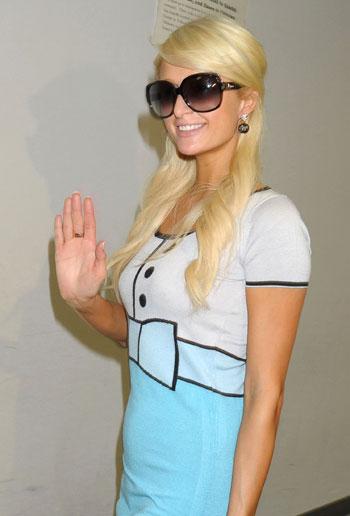 After cancelling her business trips overseas, Paris Hilton is focusing on her life in Los Angeles. RadarOnline.com has learned that Hilton is set to begin her court-ordered community service and is getting a head start on the do-gooding this week.
"Paris has spent time in the past at Children's Hospital doing arts and crafts with children that are very, very sick. Paris gets so much from the time she spends with the children," a source close to Paris told RadarOnline.com. "Paris has such admiration for the brave parents that are dealing with so much."
Article continues below advertisement
Hilton has been busy getting read for her next visit to the Los Angeles Children's Hospital. "Went to Michael's Art Supply Store today, bought a lot of fun art projects. Going to The Children's Hospital this week to do art with them," she wrote on her Twitter page on Monday.
Following her August 27 drug arrest in Las Vegas, Paris pleaded guilty to two misdemeanors- drug possession and obstructing an officer- but avoided jail time. Instead, she is on probation for a year, must complete a substance abuse program, pay a $2,000 fine, and complete 200 hours of community service.
The source said Hilton would begin her official community service requirements in the next couple of weeks.
"Paris will most likely be doing her community service at a local animal shelter, or working with animals," the source revealed. "Paris loves animals, but her friends and family are warning Paris not to bring home the stray animals because she can't stand to see an animal in distress.
"Paris recently learned that rabbits are used to feed snakes, and she truly wants this to end. She rescued some rabbits from a pet store that were going to end up as food for snakes. Paris would love to work to end this."