AUDIO: Katherine Heigl Talks 'Hot Tub-Gate'; Says She Called Cops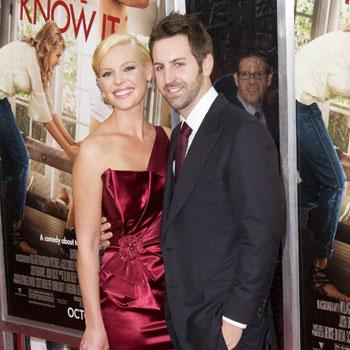 Fresh off her widely-publicized meeting with police -- in a bikini -- Katherine Heigl appeared on Ryan Seacrest's KIIS FM show Thursday to give her side of what happened.
Hear the audio on RadarOnline.com
As RadarOnline.com was first to report, cops were called to Heigl's Los Angeles home on Tuesday, and the Life As We Know It star answered the door in a skimpy bikini. On Thursday, she got down to the nitty gritty details of her brush with the cops, saying that she'd summoned them after nosy neighbors began screaming at her while she was enjoying a quite night with her hubby in their backyard hot tub.
Article continues below advertisement
"We called the police," Heigl star told Seacrest. "It takes one person in the neighborhood to just ruin it, and it's such a bummer. Everyone else in the neighborhood is so great, and we are the most mellow people you'll ever meet.
"Maybe I'll have six people over, maybe seven -- and that's the worst party I had and they're always screaming at us," she said. "And they started screaming at us to go inside and I just had it -- I said, 'This ridiculous, this is harassment, and I'm calling the police.'"
Heigl said once the lawmen arrived, she and hubby Josh Kelley "were a couple cocktails in," though denied any type of hot-and-heavy action.
"By the way it was so PG, we're not idiots," Heigl said. "We're not gonna be out there doing anything scandalous."
Heigl said they were speaking faintly to one another and "listening to Josh's new album.
"We're like the most boring couple in Hollywood," she said, "and that's the most scandalous thing we've ever done."
Article continues below advertisement
Heigl's new film Life As We Know It is in theaters now.