VIDEO: The Tourist Trailer - Johnny Depp Kisses Angelina Jolie!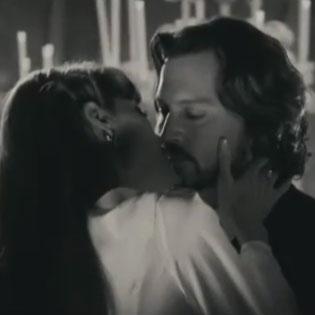 Here's a recipe for a hit film: Take two A-listers, a classic script ready for a remake and set it against a breathtaking Italian backdrop, and you get The Tourist, the highly-anticipated romantic thriller co-starring Johnny Depp and Angelina Jolie, which we have a preview of for you right here.
Watch the video on RadarOnline.com
In the movie -- which is a remake of the French film Anthony Zimmer -- Depp plays the role of Frank, an American visiting Italy in hopes of finding love. When he runs into Jolie's character, he becomes deeply involved with the mysterious beauty, and finds out she's not quite what she seems.
Article continues below advertisement
VIDEO & PHOTOS: Angelina Jolie Travels To Flooded Pakistan
The film's director, Florian Henckel von Donnersmarck, told MTV earlier this month that The Tourist "is a love story, that's for sure.
"Imagine a woman who is just so elegant and sophisticated and educated and has lived in that world," the director said, "and now, through a whole set of circumstances, suddenly falls in love with a guy who is not any of those things."
The Tourist hits theaters December 10.
RELATED STORIES: