Tom Brady Tried To Swerve To Avoid Crash With Minivan; Read The Police Report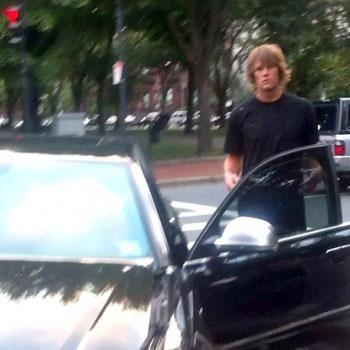 Tom Brady tried to avoid colliding with a minivan in Boston on Thursday morning, but the New England patriots quarterback told police he could not swerve out of the path of the vehicle which had ran a red light, RadarOnline.com has learned.
OFFICIAL DOCUMENT: Read Tom Brady's Accident Report
According to a report released Friday by the Boston Police Department, Brady told cops he was driving on Gloucester Street and heading into the intersection with Commonwealth Avenue around 6:30 a.m. Thursday when the accident happened.
Article continues below advertisement
Brady told police "the traffic light was green. As he entered the, intersection the minivan crossed into his path from Commonwealth Ave., at which time he attempted to swerve, but was unable to. His vehicle struck the passenger side of the minivan.''
The driver of the minivan - 21-year-old Ludgero Rodriques of Brockton - told police that he too had the right of way.
In the report, police say Rodrigues "had difficulty maintaining eye-contact and stated that he was the operator of the minivan. As he approached Gloucester Street, he claimed the traffic signal light was green and he proceeded, at which time his vehicle was struck on the passenger side by the Audi.''
A witness, however, supported Brady's version of what happened, and said the famed athlete did in fact have the green light.
Authorities then cited Rodrigues for running a red light.
Brady was not hurt, but described as "shaken" at the scene. Rodrigues's father, Rogerio, who was riding in the back of the van, had to be extracted from the mangled minivan by Boston firefighters using the Jaws of Life. The elder Rodrigues was transported to a local hospital for a back procedure. He is to undergo surgery Friday, his sister said.
Article continues below advertisement
Ludgero Rodrigues has a checkered driving history, and has had his right to drive suspended five times by the Registry of Motor Vehicles since he first got his license in 2006, according to RMV records obtained by boston.com.
RMV spokeswoman Ann Dufresne told boston.com that the registry will wait to determine if Rodrigues is found responsible for the accident. Once that is resolved, she said, Rodrigues could have his driver's license suspended yet again.