PHOTOS: Red Carpet To Bikini - Do Stars Look Better With Their Clothes On Or Off?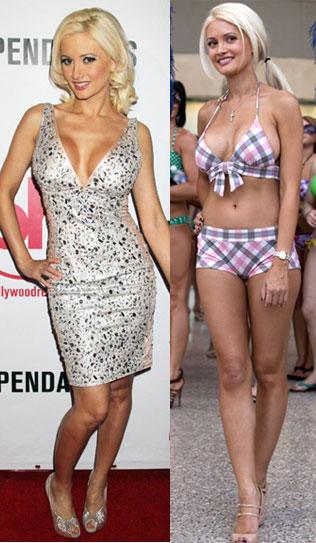 It is easy to look great when you have fabulous designer clothes at your disposal, so it no surprise that these famous females always drop jaws on the red carpet. Once they hit the beach, however, they cannot rely on figure-flattering frocks to hide what mother nature gave them.
RadarOnline.com has all the photos of your favorite stars - both working the red carpet in glamorous duds and stripped down in their bikinis on the beach.
Article continues below advertisement
The question is, when do they look their sexiest?
Jennifer Aniston has one of the most sought after bodies in Hollywood and always lands on the Best Dressed list for her choice of red carpet wear. A strong workout ethic keeps the former Friend in tip-top shape and enables her to rock skimpy bikinis confidently -- as well as score herself the hottest dates in town.
Far from Desperate when it comes to fashion, Eva Longoria Parker gets dressed by the hottest designers in the world, including pal Victoria Beckham. The beautiful brunette also looks sensational when she barely has anything on at the beach, but where does she look her best?
Holly Madison brings her sexy Girl Next Door style to every Sin City event she hits, flaunting her figure in lowcut and sexy dresses, but when is this beautiful Bunny really dressed for success?
From the red carpet to the beach, see Hollywood's bombshell beauties strip down to their swimsuits on RadarOnline.com.