PHOTOS: Miranda Kerr Walks The Runway Five Months Pregnant!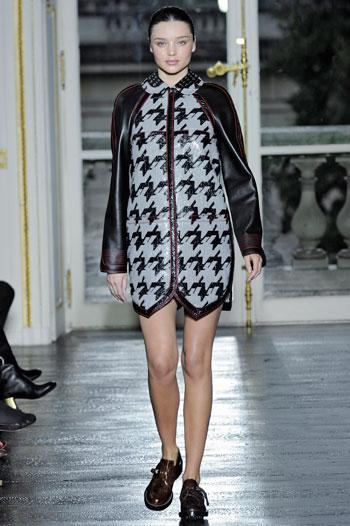 Miranda Kerr is giving the term supermodel mom her own spin.
While many like Heidi Klum, Gisele Bundchen, and Alessandra Ambrosio have wowed viewers by showing off their post-baby bodies mere weeks after giving birth, Kerr broke the mold by walking the runway while still pregnant!
The Victoria's Secret model, along with Bundchen, sashayed down the catwalk in the latest looks from Balenciaga at the Paris Fashion Week sping/summer 2011 show. Thankfully, her houndstooth look was paired with flat loafers rather than sky-high heels.
Article continues below advertisement