Miranda Kerr And Orlando Bloom Have Secret Wedding!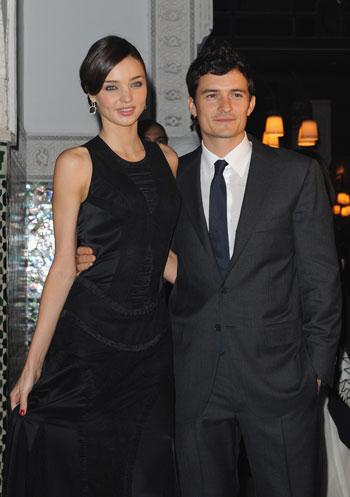 Not only are Miranda Kerr and Orlando Bloom already married, they are already on their honeymoon!
"David Jones very graciously released me during this period so we could celebrate an intimate ceremony and honeymoon together," Kerr said in the statement obtained by People explaining why she was cancelling an appearance for the department store David Jones. "I'm very much a part of the David Jones Family and I am very committed to my role. I am enormously grateful to David Jones to have been given this time to enjoy such a special moment in my life."
Article continues below advertisement
Kerr, 27, and Bloom, 33, announced their engagement last month. Miranda is one of the Top 10 highest earning models in world. Orlando is starring in a Three Musketeers remake due out next spring. They had been together for almost three years before tying the knot.