PHOTOS: Kate Gosselin Spotted In Mexico With Bodyguard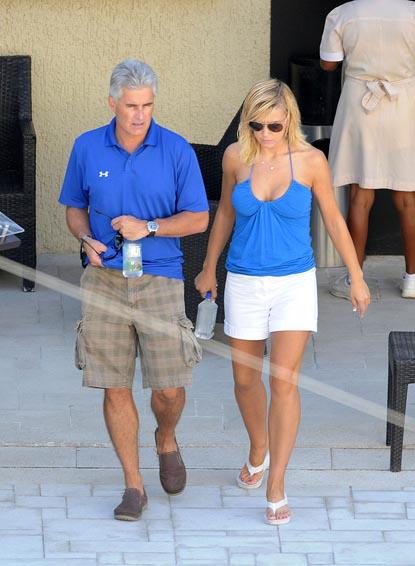 Kate Gosselin always seems to be on the move between her books, television appearances, and her big brood of kids. Recently, the mom of eight took her job south of the border with her bodyguard Steve Neild in tow and RadarOnline.com has the latest photos from the trip.
Over the weekend the pair were seen walking around the grounds of a hotel in Cabo San Lucas, Mexico, where Kate was working.
Steve and Kate looked at ease with one another on their walks around the grounds during their four-day trip. On one day, they were even wearing tops that were the same shade of blue.
Article continues below advertisement