PHOTOS: Jon Hamm Bares Rugged Physique Filming Mad Men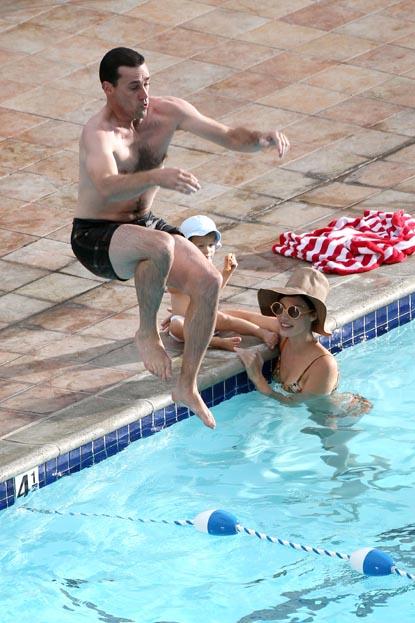 Yes, chest hair was in style in the 60s.
A furry Jon Hamm made all the ladies swoon Wednesday in Los Angeles while filming pool scenes for the fourth season of his smash-hit AMC series Mad Men, and RadarOnline.com has all the pictures for you.
Despite receiving awards and plenty of attention in Hollywood for his breakout portrayal of suave advertising exec Don Draper, Hamm, 39, says he's really "not that guy" when the red light's off.
Article continues below advertisement
"I don't really have that much in comparison to the way Don holds himself," Hamm told Rolling Stone magazine in a new interview. "I'm not that guy. I don't really look like that."
Hamm is also involved with an upcoming Warner Bros. action film called Sucker Punch, which hits theaters March 25, 2011.
In the meantime, the Emmy Award winning Mad Men airs on AMC Sundays at 10/9c.