PHOTOS: Bikini Wars! Catwalk Crawlers Claw It Out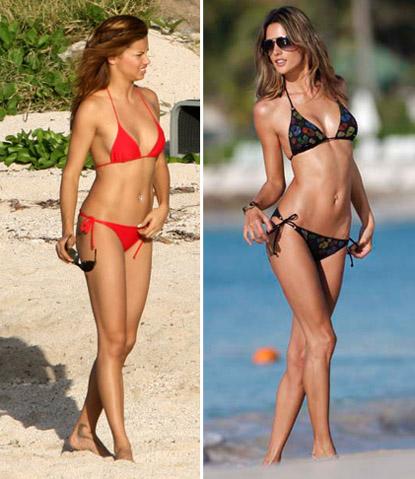 These sizzling supermodels are pros at strutting their stuff down the catwalk.
With their flawless figures and covetable curves, there is no question why they make the big bucks.? In honor of Mercedes-Benz Fashion Week, RadarOnline.com is challenging these lovely ladies to a swimsuit showdown, and only one will reign as the Top Model.
Brooklyn Decker and Gisele Bundchen have both scored themselves trophies with their hunky pro athlete husbands, but who comes out in first place in
Article continues below advertisement
the battle of the beach bods?
Adriana Lima and Alessandra Ambrosio have a lot in common? Both of these Brazilian babes are not only Victoria¹s Secret Angels, but also enjoy motherhood a la mode!? Which of these sizzling supermodel moms brings the most heat to the beach?
Supermodels always charm Hollywood¹s most sought after hunks, but while both Camila Alves and Bar Rafaeli have secured themselves A-list red carpet
privileges with their leading man mates, only one can be the leading lady of the beach.
From scandalous supermodels to awesome Aussies, find out who clawed their way to victory in RadarOnline.com¹s Bikini Wars!