PHOTOS: The 10 Best Dressed Kids In Hollywood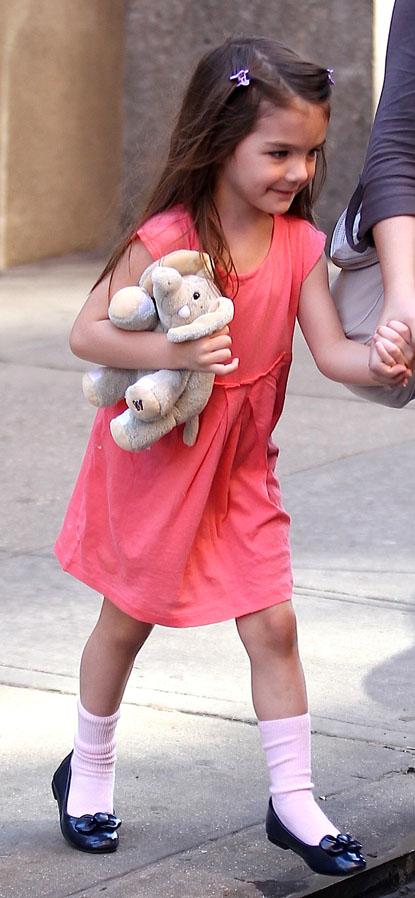 Growing up in the spotlight next to their super famous and fashionable parents, it is no surprise that these kids are on the road to fashion fame, sometimes even outshining mom and dad with their choice of groovy gear.
RadarOnline.com is bringing you the cutest photos of the Best Dressed kids in Hollywood, and you won't want to miss these adorable style spawns.
Suri Cruise is only 4-years-old and already has a fashion following that surpasses her famous mom.
Article continues below advertisement
The ultimate style star, Suri is rumored to pick out her own ensembles, which often include princess dresses, bunny rabbit slippers and designer shoes, which match her mother's. How adorable!
Coming from such a Posh mom and fashion forward footballer father, it isn't too shocking that Romeo Beckham wants to pursue his own career in fashion. The 8-year-old spawn of Victoria and David has already inked a deal to create his own sunglasses company for kids.
When it comes to tomboys, Shiloh Jolie-Pitt is the ultimate style icon. The angelic creation of Brangelina, Shiloh dresses more like dad than like mom, but she looks oh-so-adorable in her little peacoats and tennis shoes!
Levi McConaughy is definitely the most Boho kid in Malibu. With Surfer Dude daddy Mathew and Brazilian bombshell mom Camila Alves, the hippie chic tot always looks far out!
From funky fashionista Willow Smith to rockin' tot Kingston Rossdale, you won't want to miss RadarOnline.com's adorable photos of the Best Dressed kids in Hollywood.