Pat O'Brien Writes Emotional Letter To Lindsay Lohan - 'I Have The Same Demons'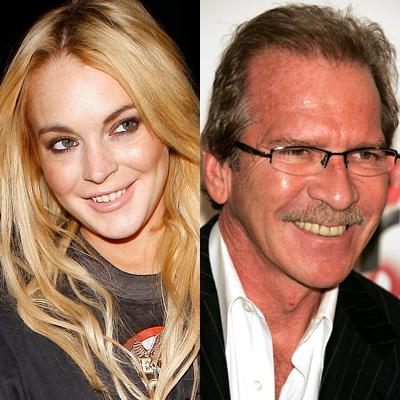 TV personality Pat O'Brien has written an emotional letter to troubled actress Lindsay Lohan in which he encourages the fast-living star to change her ways, and RadarOnline.com has all the details for you.
In the letter, published in the Hollywood Reporter Friday, O'Brien asks Lohan to take a hard look at her life as it is, and he tells the Mean Girls star she's choc full of "beauty, happiness, confidence, youth and that 'have it all' look."
Article continues below advertisement
O'Brien went on to explain that he's an alcoholic and he empathizes with her situation.
"I've been through it, Lindsay," he writes. "For me, there has been no jail, no courtroom antics, no ankle bracelet and, thankfully, I don't have the paparazzi snapping my every move. But I, too, have the same demons you have, and it's no fun."
He reminds her that "the important thing to remember is that this is your life and nobody else's. And there's no blame; it's not the media's fault or the paparazzo's fault or even your father's fault. He's got enough problems of his own."
O'Brien warns Lohan that if she doesn't get her act straight, it could forever taint the legacy she's left in Tinseltown.
"The brilliant and talented Dennis Hopper had his demons and conquered them and died with years of sobriety," he wrote, "yet the 10th, 11th and 12th words in his obituary were 'drugs and alcohol.'"
He ominously warns Lohan that consequence waiting for her "could be death" before reminding her to "take life one day at a time."