Paris Hilton To Star In New Reality TV Show -- With Charlie Sheen's Wife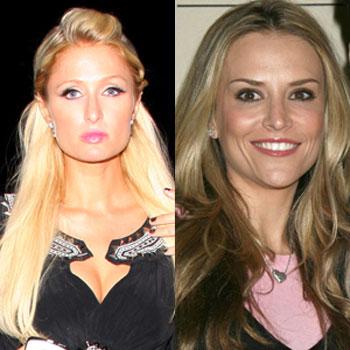 Paris Hilton is headed back to reality television with a new show curiously titled The New Untitled Paris Hilton Project.
And she'll be joined by Charlie Sheen's estranged wife Brooke Mueller, RadarOnline.com has confirmed.
"Paris is magnetic in such a way that viewers are naturally curious about her and think they know her based on what they see in the media," said Amy Introcaso-Davis, of Oxygen Media.
Article continues below advertisement
"We're looking to truly bring an all-encompassing look at her life, friends, family, and relationships, all that's not represented every day.
"It's going to be a fascinating journey."
Mueller, Sheen's soon-to-be ex-wife, is touted as someone "who is never afraid to say what is on her mind."
The two other women on the show will be Paris' friend Jennifer Rovero, a Playboy model who dated Fred Durst, and Allison Melnick, a "major player in LA's nightlife scene."
Paris' mom Kathy will also be featured on the show.
Paris and her boyfriend Cy Waits -- arrested in Las Vegas just last month -- were involved in an alleged hit and run accident outside of swanky Boa restaurant in West Hollywood, CA. on Wednesday night.
RELATED STORIES:
Paris Hilton Tweets About Incident With 'Aggressive Paparazzi'