Exclusive
EXCLUSIVE PHOTOS: Jersey Shore's Snooki Before She Was Famous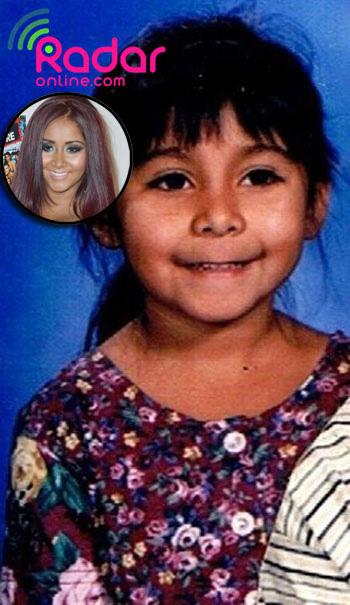 Jersey Shore's Nicole "Snooki" Polizzi may be famous for being loud and obnoxious, but RadarOnline.com has obtained exclusive photos showing the pintsized princess as being sweet, innocent and adorable - when she was a little girl!
Playing with a small bucket and smiling to the camera, a three-year-old Snooki is pictured outside her Marlborough, New York, home. A family friend told RadarOnline.com that she was independent from an early age.
Article continues below advertisement
"She was an only child," the friend said. "So she kept herself quite amused playing on her own."
While Snooki has sometimes complained about her love life on MTV's mega hit, our exclusive photos show her fun-loving side, including a playful Snooki making a funny face on Halloween with her first boyfriend.
"She went to her very first prom with him," said the friend.
One of the images is of Snooki cuddling up to the main man in her life, her dad Andy, who adopted her when she was just six months old.