Exclusive
EXCLUSIVE: Paris Hilton's Get Out Of Jail Card: No Blood Test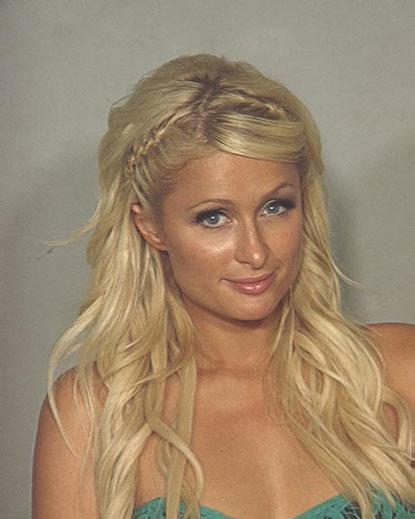 Paris Hilton may have a get-out-of-jail-free card.
She was charged for felony cocaine possession in Las Vegas last weekend, but possibly lucked out thanks to a quirk in the Nevada legal system, RadarOnline.com has learned exclusively.
Police did not give Paris a blood test, which may provide the slight opening she needs to get out of serving prison time. A blood test positive for cocaine would make it nearly impossible for the heiress to stick to her defense that the purse containing the cocaine did not belong to her.
Article continues below advertisement
But don't blame the Nevada police -- they are not required to give a blood test in this circumstance, several legal experts told RadarOnline.com.
Mace Yampolsky, a Nevada criminal defense attorney, told RadarOnline.com: "She wasn't driving so there wouldn't be a blood test. The crime that she is being accused of is possession, not being under the influence.
"Usually the police will not test for drugs if they're not driving."
One source told RadarOnline.com: "The only time someone is given a blood test (in this type of circumstance) is when that person is operating a motor vehicle, or any other type of motorized transportation. Paris wasn't driving the car that night, so she wasn't given any type of tests."
Paris Hilton Charged With Felony Cocaine Possession; Read The Complaint
Meanwhile, people close to Paris are standing by her.
Article continues below advertisement
"Paris doesn't do coke, period," an insider claimed. "Paris was sober on the night of the arrest. Cops had absolutely no right to search her at all as she was simply the passenger in the vehicle."
Steven B. Wolfson, a Las Vegas Criminal Defense attorney who is not representing Hilton, confirmed that police generally do not test someone who has been arrested for possession unless that person has been operating a vehicle.
RadarOnline.com reported that the Nevada prosecutor handling the case is unlikely to plea bargain, and is known for high-profile legal victories. That prosecutor is District Attorney David Roger and he's up for re-election.
But Wolfson, who is not involved in the case, believes that Hilton has a viable defense regarding not having knowledge of the cocaine in the purse she was carrying.
"What person who knew there was a controlled substance in her possession would knowingly open up her purse in full view and in the presence of a police officer?" Wolfson questioned.
Article continues below advertisement
"A potential defense is that she didn't have knowledge and control of it... it's a very viable defense."
As RadarOnline.com reported over the weekend, Paris' arrest and the police search of the handbag were caught on security cameras, which may help her case that cops had no legal grounds to search her.
"It's highly unusual that a passenger is removed from the arrest scene, and subsequently searched and then arrested in Las Vegas," one insider told RadarOnline.com.
"Some people on Paris' side can contend that Metro cops were targeting Paris because she is an international celebrity, and all of their proper procedures went out the window. Paris will fight these charges because she says she did nothing wrong."
Yampolsky, the Nevada criminal defense attorney, added that he believes Paris likely is looking at a misdemeanor at worst.
"Generally when someone has a small amount of cocaine it will be reduced to a misdemeanor," Yampolsky told RadarOnline.com.
"For possession there would be a penalty of a fine, maybe community service, drug awareness class and counseling. Her defense could be it wasn't mine, I didn't know about it but I think that's a tough case because it was in her possession."
The felony possession charge carries a one-to-four year prison term.