Exclusive
EXCLUSIVE: Michael Lohan's Ex-Fiancee Subpoenas Web Site For Posting Naked Photos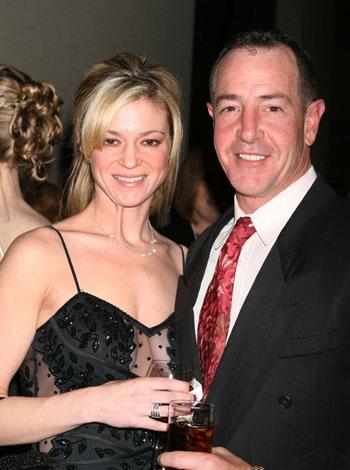 An attorney for Michael Lohan's ex-fiancée, Erin Muller, has filed a federal subpoena against a web site after it posted naked photos of her, RadarOnline.com has learned exclusively.
The court document was served to TheDirty.com, a web site which published a set of provocative and nude photos showing Muller in compromising positions.
Read The Document
Muller and her attorney say they're not just going after the web site; they're also going to pin down the person who sold the photos.
Article continues below advertisement
Muller's attorney, Bryan Konoski wouldn't comment on who he thinks is responsible for releasing the photos but did hint to RadarOnline.com exclusively that he believes Erin's ex-fiancé, Michael Lohan could be the culprit.
But in an exclusive interview with RadarOnline.com, Lohan adamantly denies any involvement.
"I had nothing to do with that submitting the photos. As you will notice in the pictures, NONE are on my properties or in Erin's apartment that I (among many others) stayed at with her."
The subpoena, filed in the United States District Court, states that TheDirty.com must submit "The name, address, telephone number… and any other information that identifies the individual or person that posted, provided or otherwise transferred Naked, Nude or otherwise compromising photographs of ERIN MULLER" on or before September 30.
The web site originally posted five photos of a naked Muller prompting her to fire off a cease and desist letter on Monday. Since then, TheDirty.com has continued to post more photos.
Article continues below advertisement
"Since TheDirty.com failed to respond to our Cease and Desist letter, they are now subject to a Subpoena issued by the New York City Federal Court," Konoski told RadarOnline.com.
"The law allows us to seek information on whoever provided these photos to TheDirty.com. Without a doubt, we are pursuing a vigorous investigation and will be suing the person responsible for providing these photographs.
"We are taking this violation seriously and are taking swift action against anyone who is responsible for these outrageous violations."