EXCLUSIVE: Michael Lohan's Ex-Fiancee Erin Muller Arrested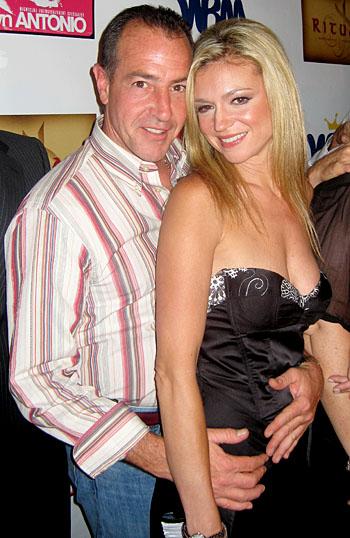 Erin Muller, who once had a restraining order against her former fiance' Michael Lohan -- he currently has one against her -- was arrested at 10:23 pm Saturday night in New York, RadarOnline.com has learned.
Read The Police Documents Here
Muller was driving with her new boyfriend Keith Parris when they were stopped for suspected drunk driving; Parris was behind the wheel.
According to the Southampton Town Police Department, Parris was placed in the back of a squad car, and Muller just lost it and tried to stage the great escape.
Article continues below advertisement
She opened "rear passenger door while said person Parris was in custody. Defendant Muller did strike P.O. D'Arce #244 in the head with her right elbow and did kick said officer in the groin with her right heel while said officer was attempting to arrest said defendant."
The report also lists several of Muller's best lines to the officers:
"My boyfriend and I had a couple of drinks and were having fun on the way home, and I don't even know where my underwear is," and ""So what if he was swerving all over the road. I know that's a problem but I hate that I'm here and I'm an idiot."
Finally, the real classic: "i can't remember. I'm drunk."
Muller was booked with the charges of resisting arrest, harassment, obstructing government administration, and facilitating aggravated unlicensed operation of a motor vehicle.
Michael's daughter Lindsay Lohan looks like a saint in comparison!