EXCLUSIVE: Lindsay Lohan's Brother Flies To LA; Wants To 'Safe Guard' Sister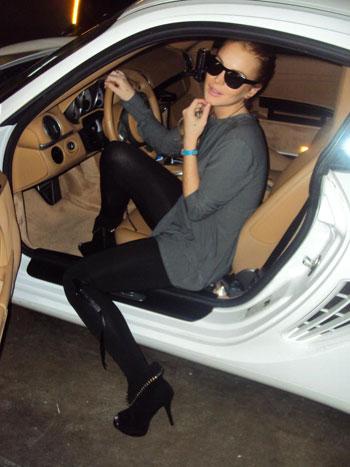 There's a new Lohan on the hunt for people "enabling" her drug habit — and it's not her outspoken and determined father Michael.
Lindsay's brother Michael Jr. has flown to Los Angeles from New York to shield his sister from the untrustworthy pals who had surrounded her, RadarOnline.com has exclusively learned.
"He wants to know who she's hanging out with that would give her these drugs," a source close to Michael Jr. told RadarOnline.com.
Article continues below advertisement
"Michael Jr. has come out here to help safeguard her from her enablers.
"He really wants to help her.
"She's always been really close to her brother and he's been a very positive influence on her."
Lohan will appear in court Friday morning for a hearing to determine if she violated her probation after failing a mandatory drug test for cocaine.
She could get 30 days for any failed test.
RadarOnline.com spotted Lindsay heading out to dinner, making the most of her scram-bracelet-free ankles, wearing Black Elaine shoes from JustFab.com.