Exclusive
EXCLUSIVE INTERVIEW: 'Gatecrasher' Michaele Salahi's Mom Says She's Not Anorexic Or Fame Obsessed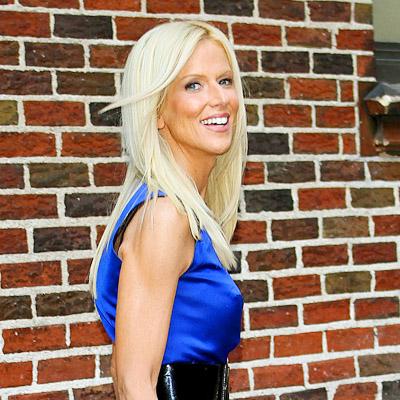 Depending on how you feel about Real Housewives of D.C. star Michaele Salahi, this is a tale of either mother knows best or parents are always biased.
Michaele's mother Rosemary Holt spoke to RadarOnline.com exclusively, defending her controversial daughter against ongoing criticism.
Recently, some people raised a skeptical brow when Salahi announced that she suffers from multiple sclerosis.
Though cynics questioned the validity- and timing- of the news, Rosemary adamantly defended Michaele, shooting down rumors that Michaele's thin frame was due to an eating disorder.
Article continues below advertisement
Rosemary, who is 83, says Michaele has suffered from MS since she was about 27. "It's hard for me to remember exactly how long Michaele has had it," Rosemary admitted.
"She has seen our family doctor for years and when she left my house to go to the winery she was 124 pounds.
VIDEO: Michaele Salahi's Tearful Multiple Sclerosis Revelation
"She's never been diagnosed or treated for anorexia. She does beautiful with MS. I am concerned now because there's so much stress put upon her at the winery and I saw her break down a couple times."
Rosemary says that she has dealt with her daughter's condition by relying on the book about multiple sclerosis by Dr. Louis Rosner and Shelley Ross.
Though her daughter has continued to grab headlines since allegedly crashing a dinner at the White House in November 2009, Rosemary believes Michaele is "handling herself beautifully" despite the often negative scrutiny.
"I'm sure you've gotten criticisms that you didn't deserve and what do you do? You go to sleep that night and you wake up the next day and as I tried to tell Miss (her nickname for Michaele) over the years, don't let it bother you, if it's going to hurt you don't let it bother you."
Article continues below advertisement
Rosemary also claims that Michaele and her husband Tareq Salahi are not the fame mongers they have been characterized as
"No, no they are not obsessed with fame. You know what, they were thrown into fame. They would have gone back home after the dinner just like Brian Williams and everyone else.
"What fame is there in this? I mean, this is like I said…it's ugly fame…who would want anything like this associated with them-this ugly, ugly portrayal of them, that they're liars. Miss is a pleaser. Miss doesn't argue.