EXCLUSIVE INTERVIEW: 5 Quick Questions For 'The Weather Man'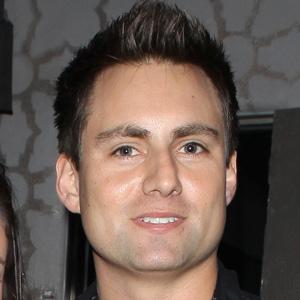 Every cloud has a silver lining, and no one knows that better than Jonathan 'The Weather Man' Novack.
The former Houston meteorologist may have been voted off ABC's Bachelor Pad, but he's embarking on a new life and career in sunny L.A.
Jonathan is pursuing new opportunities in Hollywood, including taking a shot at stand-up comedy!
Recently, RadarOnline.com sat down with Jonathan and asked him 5 quick questions.
Article continues below advertisement
(1) Radar: You've started performing standup in Los Angeles. Any similiarities to being a weather man?
Jonathan: "I can be wrong and still keep my job. For real though, I'd say the performance aspect of it, connecting with the people you're entertaining....very important. "
(2) Radar: Best joke?
Jonathan: "Craig M.'s hair. "
(3) Radar: Who's your secret celeb crush, and why ?
Jonathan: "No secrets with me. I'd say Kate Perry. ( Hot and talented and quirky...not shabby). "
(4) Radar: Best pickup line?
Jonathan: "Weathermen don't use them, pickup lines are cheesy (ironic pause). Really though, I don't. I think the closest I've come was once using the "Hey, you look like so-and-so celeb" ice breaker. Lame! "
(5) Radar: Who do you think will win Bachelor Pad, and why ?
Jonathan: "I'd like to see Kiptyn win. I think that with all the charity work he does a lot of the money would go to a good cause. Also, who else in the house says ' If it's my time to go home then it's my time. ' The guy's got character. I'm rootin' for him. But if it's someone else that wins, just remember, I love you very much."
Article continues below advertisement
You can find out if Jonathan's correct about Kiptyn winning Bachelor Pad when the show's big finale airs Monday, September 13 at 8:00 PM ET/PT on ABC.
As for Jonathan, he'll be performing his stand-up act in Los Angeles throughout the month of September, so go check him out!
September Dates:
13th - Comedy Store in Hollywood in the Main Room @8pm
14th - Comedy Store in Hollywood in The Belly Room @8pm