Exclusive
EXCLUSIVE: Boxing Bout Or Death Match? Rodney King Wants To Fight 'Iron' Mike Tyson!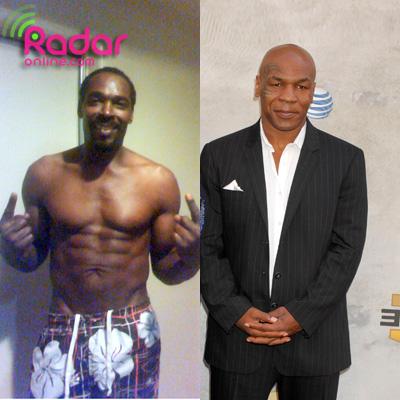 This time, Rodney King wants to do the hitting.
Before he walks down the aisle to marry a juror from his trial, the 44-year-old has told RadarOnline.com he wants to meet Mike Tyson for a boxing bout -- three one-minute rounds -- at a Las Vegas casino.
"I'm in great shape," King told RadarOnline.com in an exclusive interview.
"My trainer, Marty Feldman, has been training me really hard and if it happens, people will be surprised."
Article continues below advertisement
King, the victim of a 1991 beating by Los Angeles police that sparked race riots, is even taunting the undisputed former heavyweight champion to come out of retirement and pull on the gloves for a Celebrity Boxing Federation match.
"Where's the 'Iron'?" King said. "I look forward to slapping this steal fist upside his head!
"Fighting one of the greatest boxers of all time definitely would be off the hook. Bring it on."
Tyson retired from professional boxing in 2006 after he was knocked out in consecutive matches against Danny Williams and Kevin McBride.
Boxing boss Damon Feldman told RadarOnline.com he was yet to secure Tyson's agreement for the bout.
"Rodney wants the match," Feldman said, "(but) it might never happen."
King previously won a Celebrity Boxing Foundation fight when he was declared the unanimous winner in a three-round match against retired cop Simon Aouad.