Exclusive
EXCLUSIVE: Rodney King To Marry Juror From Cop Beating Trial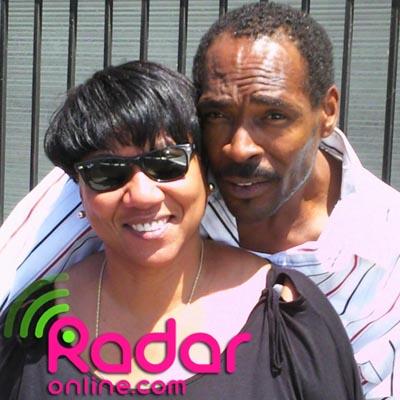 Rodney King, the victim of a 1991 beating by Los Angeles police that sparked race riots, is marrying one of the jurors who awarded him a multi-million dollar settlement, RadarOnline.com has exclusively learned.
King, 44, recently proposed to Cynthia Kelley - juror number five - who pushed to award King a $3.8 million payout in a civil case against the city of Los Angeles.
"She is a godsend, a blessing in my life," King told RadarOnline.com.
Article continues below advertisement
"I don't know what I would have done without her in my life... I can't wait to make her my wife!"
Nineteen years ago, King was chased by police through the San Fernando Valley and was captured on videotape being beaten by four white officers.
Their acquittal at a criminal trial in April, 1992, sparked a notorious race riot that last for four days, leaving 55 dead and more than 2,000 injured.
For the first time, the lovebirds are revealing their on-and-off again secret romance and detailing how it blossomed almost as soon as the controversial civil trial ended.
At the time, both Kelley and King were married; they both later divorced.
EXCLUSIVE: Crack Addiction Drove Charlie Sheen's Wife Brooke Mueller Into Rehab
"Our first date was the next day after the trial when Rodney's lawyer and Rodney met me in a local pizzeria in Newport Beach," revealed Kelley.
But the pair separated during King's stay on VH1's Celebrity Rehab With Dr. Drew and didn't reunite until four months ago, when he telephoned to ask if his former flame was still single.
Article continues below advertisement
"We hadn't spoken to each other for many years, and it just so happened that we reconnected," Kelley told us.
"It was like we were never apart from one another."
In our exclusive interview from the Los Angeles home that the couple now share, Kelley - who was the only black juror in the case - admitted she kept their relationship secret, until now, to avoid media unwanted attention.
"During deliberations, the other jurors said, 'Let's just award him $100,000, you know he's just gonna blow it anyway'," Kelley said.