Comics Mourn The Death Of Robert Schimmel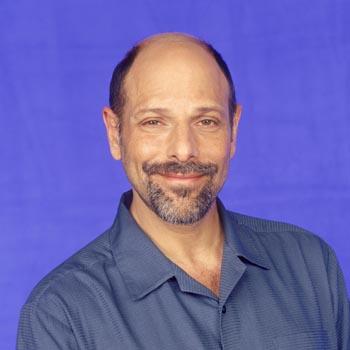 Stunned fellow comedians took to their Twitter accounts Saturday to express their shock and sadness over the death of Robert Schimmel, Radaronline.com can report.
The stand up comedian and frequent Howard Stern guest died Friday following injuries sustained from a serious car accident in Phoenix, Arizona.
"Robert Schimmel was one the first people in comedy to call when my folks were fighting cancer. No ego no bs no small talk just inspiration." -- @danecook
Article continues below advertisement
"I'm so sad about Robert Schimmel dying. I've been checking the news for 3 hours hoping it wasn't true. He was very funny and wonderful." -- @PENNJILLETTE
"Robert Schimmel was one of the funniest and nicest guys in comedy." --@jimmykimmel
"F********k. I loved that dude. He was SUCH a nice guy, and f***ing hilarious." --@joerogan
Last week the 60-year-old comedian was a passenger in a car that was being driven by his daughter, Aliyah, 19, in Phoenix, Arizona, when she swerved to avoid hitting another car in her lane. The car, containing Schimmel, Aliyah, and Schimmel's 11-year-old son then flipped multiple times.
Schimmel's son was reportedly released from the Phoenix hospital the same day as the accident without any injuries. Aliyah is reportedly still in the hospital and is expected to recover.
Schimmel, a former writer for the hit comedy show In Living Color, the launch pad for Jim Carrey, Jamie Foxx, and several other comics, survived a heart attack in 1998. In 2000 he was diagnosed with Stage 3 Non-Hodgkin lymphoma, which he beat. In January of this year, he announced that he had contracted cirrhosis from a Hepatitis C infection he had gotten from a blood transfusion.
Article continues below advertisement
Robert's brother, Jeff Schimmel, confirmed his death on Facebook Friday night in a status update: "ROBERT SCHIMMEL. Son, Brother, Father, Grandfather, Comedian, Generous Man. I have always loved you, admired you, and was proud to be your biggest fan. I will never forget a single moment. R.I.P.
RELATED STORIES:
Plastic Surgeon Frank Ryan Dies In Car Crash
Howard Stern Says He'd Replace Simon Cowell "For $100 Million"