Busted: Fashion Police On Patrol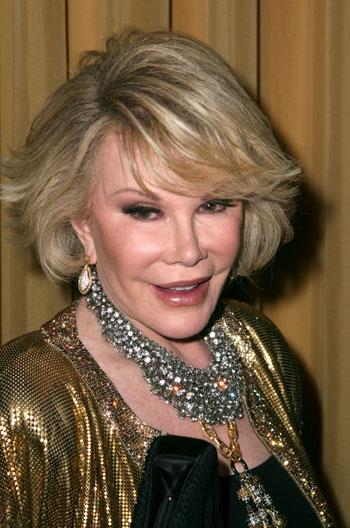 Hollywood better watch out—their style is under surveillance by some of the toughest law enforcers around all week long. That's right, E!'s Fashion Police is now a weekly show, on patrol every Friday at 10:30 p.m. ET on E! Joan Rivers, the most critical and outspoken law enforcer of them all, leads a round table of fashion cops that will dissect the best and worst in the week of celebrity fashion. So whether the stars are hitting the red carpet or shopping on Melrose—they better heed all the regulations of the style or their mug shots will be all over this show. Joan's jury of fashion critics include:
Article continues below advertisement
Giuliana Rancic: Giuliana is best known as the anchor of E! News with Ryan Seacrest and for starring on her own reality series Giuliana and Bill on the Style network. But, she spends a lot of time reporting on the red carpet and her impeccable style gives some of the biggest A-listers around a run for their money.
Kelly Osbourne: Kelly has come a long way since the world first got to know her as the pink haired, punk daughter on MTV's groundbreaking reality show The Osbournes. But since then, she's had a spectacular run on Broadway in Chicago to a dazzling stint on Dancing with the Stars putting Kelly from the "black list" to the top of the list with her newfound fierce and forward thinking fashion sense.
TV Sunday: Kardashian's Are Back!
George Kotsiopoulos: If anyone will throw the book at the stars for violating a fashion law, it's George. He knows the ins and outs as an accomplished celebrity stylist (Lindsay Lohan, Britney Spears and Heidi Klum have been counted as his clients), fashion editor.