The Bunny House: That Hurt!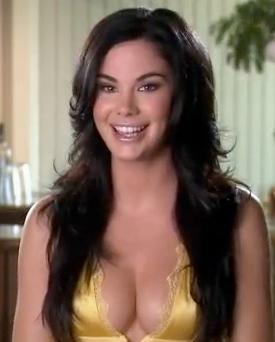 If you missed the E! show "The Bunny House" about the Playmates that really live next door, you're in luck since it's re-playing all this week. (Check your local listings.)
In the show, Jayde Nicole has her "Brody" tattoo covered up but it's in a very painful place. We asked Jayde about that episode:
"This was a great scene to catch on camera, lol it being the second time getting a tattoo on the inside of my lip I kind of knew it was going to hurt. But you can't really scream or complain because then are holding you lip down and you can't move lol. He has one too that says "J N" so I wonder what he is going to change his into . In future episodes I plan on getting more tattoos ;) in interesting ways and places lol "
Article continues below advertisement